La Mutata – italian for "the mutated" – is the combination of the modern Vespa classic GTS with Piaggio's biggest single-cylinder engine.
The conversion of a Vespa GTS to 500cc is made in Germany. A lot of time was invested into the development to make it drive perfectly and look as original as possible.
The impressive power and torque of the 500cc engine makes it a completely new riding experience. All components, like suspension and brakes are engineered and tested to cope with the increased power and speed.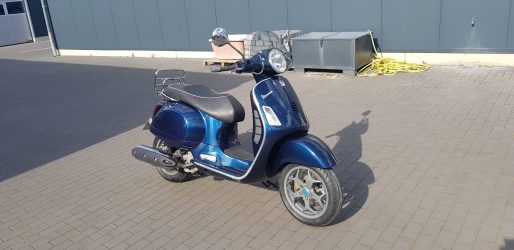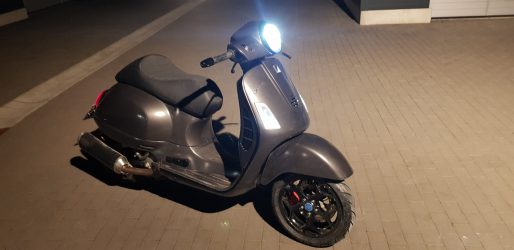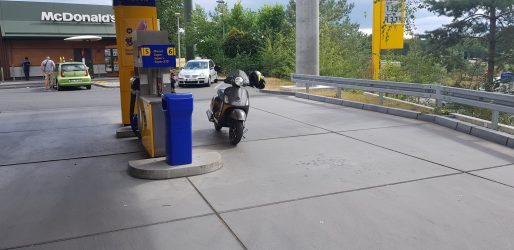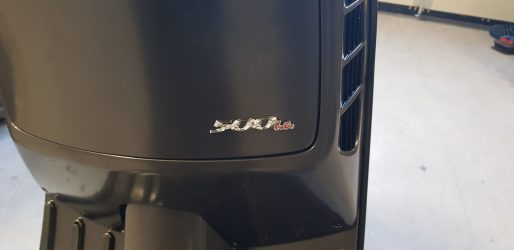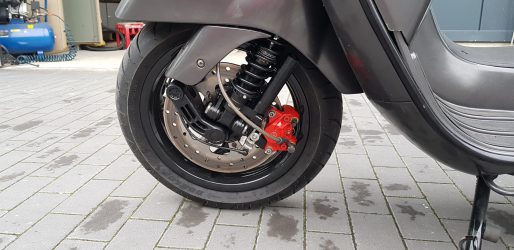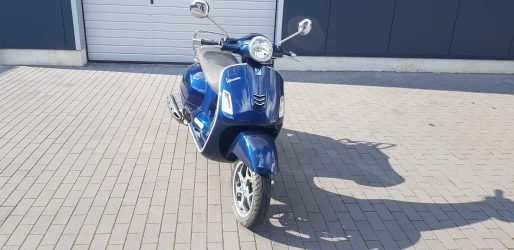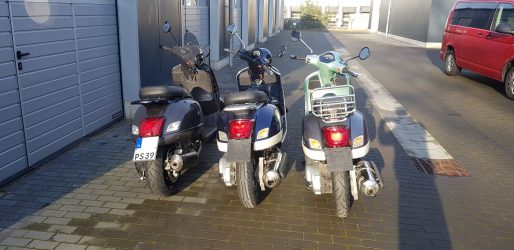 Motor variants:
459cm³ with 29kw / 39PS at 7250rpm and 43Nm at 5500rpm
493cm³ with 30kw / 41PS at 7250 rpm and 46Nm at 5250 rpm
493cm³ with 32kw ​​/ 44PS at 7750 rpm and 47.5 Nm at 5500 rpm
Top speed: 
148 kph = 92mph (limited by electronics)
Suspension and wheels:
120/70-13 front and 130/70-13 rear
Front suspension by arrangement
Rear suspension LaMutata adjustable
Brakes:
Front Brembo P2 on 255mm brake disc
Rear Brembo P2 on 240mm brake disc